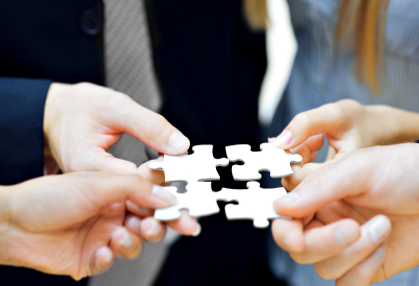 A few days ago, I shared my thoughts on why I believe companies would be wise to treat their suppliers as business partners and not enemies. As I was wrapping up that blog, another one popped into my head that carries the question of the company/supplier relationship to the next level. From time to time, we find ourselves at DeeterUSA caught between clients and suppliers on the issue of author alterations. This issue is not one we struggle with on a personal level since we are selling our time for creative services and have some flexibility about what we do and don't charge for. With out-of-pockets, however,  it is a different story and we often find ourselves as mediators settling disputes over how many edits, adjustments, or changes in a project are whose responsibility and ultimately, who needs to pay.
My rule of thumb is that every creative project is going to require one or two rounds of edits and those edits need to be factored into the supplier's cost estimate. That said, I believe that any client who has more than the agreed-to rounds of edits needs to step up and pay for what I would consider their lack of organization and production savvy.
I am not taking sides on this issue except to say that we all share the responsibility of author alterations and that to avoid hard feelings, it is best to get who is responsible for what ironed out in the project proposal stage and not when the final bill comes in for payment.  I have found that is the best way to manage the client who is "just too busy" to pay attention and that supplier who is always the lowest bidder because he or she is constantly adding on to their bill those things their competition has planned for and included in their estimate from the beginning. Is that bait and switch? Not really! Just poor estimating and even poorer project management.
−        Bill