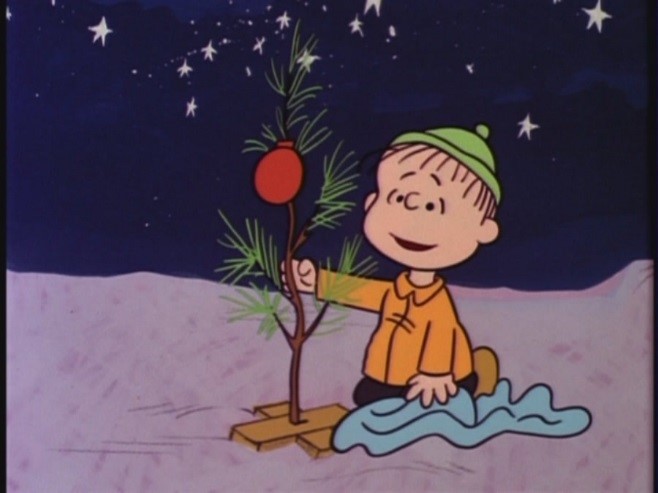 'Tis the season to be jolly – and that means retailers decking their aisles and online storefronts with Christmas-related offerings to appease shoppers filled with holiday cheer. It may not seem like rocket science, yet an amazing amount of research has been conducted to validate that Americans are, by and large, a melting pot of sale-happy consumers who feed on the rush of scoring a great deal. I mean, who can refuse a $99 32" flat-screen TV with Wi-Fi built in?
Many companies bank on (pun intended) the Christmas season to "make" their year. And, as a way to hedge those bets, corporate America continues to push for new ways to expand the season.
One can go to almost any big box store post Labor Day and find colorful lights, holiday home décor, and Santa lawn inflatables mixed right in with the back-to-school closeouts and Halloween costumes. This is certainly not a new phenomenon, yet in 2014 the commercialization of Christmas seems to have climbed to unprecedented levels. Forget about Black Friday being held solely on the Friday after Thanksgiving. This year it didn't even start on "Turkey Day." It's now "Black Friday week" and runs a full seven to 10 days for some retailers. The only reason Black Friday specials end is to make room for "Small Business Saturday" and "Cyber Monday." This year I even saw a few "Green Tuesday" sales for those who missed any of the previously offered discounts.
Consumers are conditioned to believe these are the best times to buy and that prices cannot get any lower until, ultimately, they do during the "12 Days 'Til Christmas" holiday countdown sales.
But what about the "true meaning of Christmas?"
My wife and I are volunteer elementary aged Sunday school teachers. Among other things, the current curriculum suggests that we ask the children why we give gifts on Christmas. We've now posed this question to kids of varying ages during the last four weeks. I've been surprised by the answers, and not because we've heard anything crazy. On the contrary, it's because the children seem to get it. We've heard responses such as "to let the people we love know we care," or "to remind us of the gifts of the wise men," or "because giving to others makes us feel good," or "so we can help others."
I'm reminded of Linus in the closing scene of "A Charlie Brown Christmas" – and urge others as they dive into the various holiday sales and race down the aisles to get their hands on a "doorbuster" deal – remember WHY they're fighting the crowds.
Finally, for those who think they're late to the game in getting the best deals around, fear not. Inevitably, there will be the post-Christmas sales … New Year's sales … followed by sales for President's Day, the Super Bowl, Valentine's Day, the start of spring, Memorial Day, the Fourth of July, Labor Day … and by then, it will be time for the Christmas sales again!
-Drew