To Eat or Not to Eat Grandma
The Importance of the AP Stylebook and Grammar
Why should you care about the 2016 AP Stylebook? Well, grammar, punctuation and proper spelling are important. They are the difference between eating your grandmother and having a meal with your grandmother: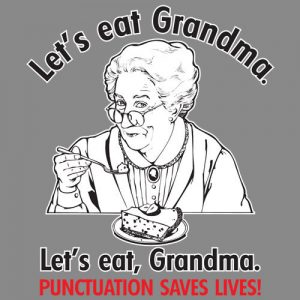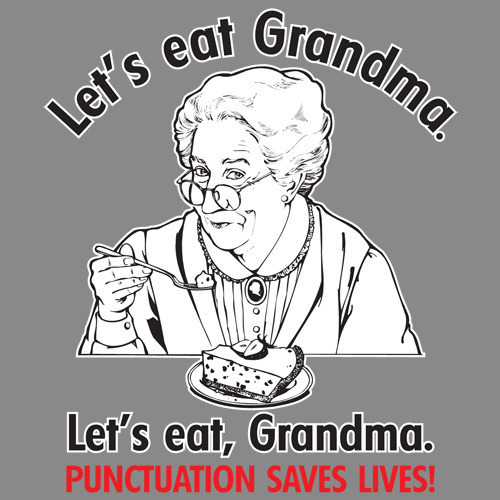 They also differentiate Prince Harry as a prince of a country named Wales instead of the large, ocean-dwelling mammals. Although, whales are pretty fascinating creatures!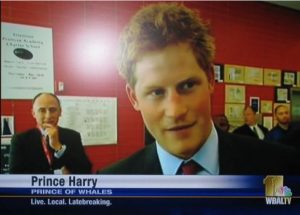 So, when in doubt, many professionals turn to the AP Stylebook as a guide. Last month, the Associated Press released the newest edition of the AP Stylebook and Briefing on Media Law. This has provided guidelines for spelling, punctuation and language for writers, editors, and other professionals worldwide for more than 60 years. For example, about the same time TVs debuted in living rooms across America, journalists didn't know whether to call them televisions or TVs. In the AP Stylebook, TV is acceptable as an abbreviation of television.
The AP Stylebook has adapted words that have come about due to new technologies and inventions. Words like CD (an abbreviation for compact disc), cellphone (all one word, who knew?) and MP3 (not mp3, lowercase) have all been incorporated. Previously, the words "internet" and "web" were capitalized, yet it was decided for this year to no longer use initial caps.  For those of us who use the AP Stylebook as an everyday guide, I imagine they feel the same way I do: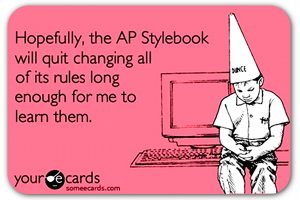 At about 600 pages long, the new edition has 50 new and updated technology terms as well, including emoji, emoticon and metadata. I wonder if the next edition will include the newest trend Pokémon Go. Or, perhaps, they are the one percent of the population like me: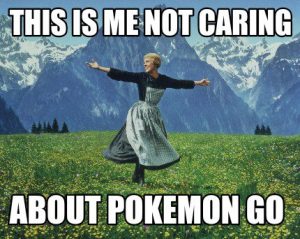 Updates to the food chapter include arctic char (a type of fish) and the use of either whisky or whiskey. For all the crafters out there, "canning jar" is replacing "mason jar" to describe the glass jar used to preserve food and make crafts.  I wonder how John Landis Mason would feel about this. He was the Philadelphia tinsmith who invented and patented the screw finish glass jar in 1858, which became known as the Mason jar. Many of those jars are still around today with the date 1858 etche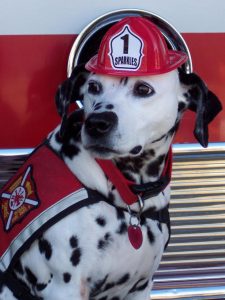 d into it.
New entries for this year include restricting the word "spree" to refer to shopping or revelry, not killing. "Crash" and "accident" are differentiated, the latter to be used only when it insinuates no fault. And there will no longer be a "two-alarm fire." The new book states to use the number of firefighters or quantity of equipment sent to a fire instead of the number of alarms. I guess it will now be reported as, "a seven-firefighter and one Dalmatian blaze."
As is the case with many things, the AP Stylebook is adapting to our ever-changing world. It's useful to have one, collective, go-to tool that compiles all these details that is updated annually. However, for as long as the stylebook has been around, one thing has remained the same: grammar and punctuation are important.
Remember, you don't want to eat your grandma!