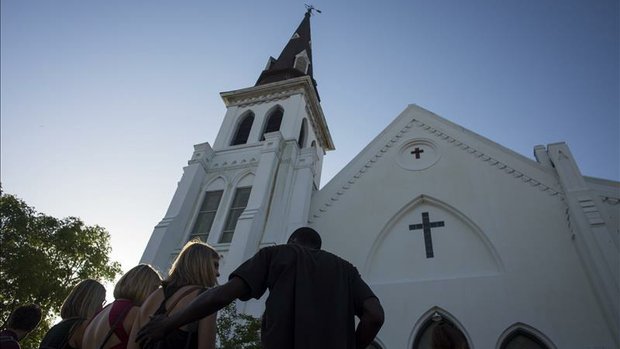 Okay – so this week we had another senseless shooting. In a church, no less, by a 21-year-old screwed up kid whose father gave him the gun. A kid who posted hateful messages on Facebook and no one did anything about it. Didn't want to get involved. Didn't care enough to speak up.
What is wrong with our culture? Are we so involved with ourselves that we can't look out for the other guy? Are we so caught up in our own lives that we can't be aware of what's happening all around us?
If there ever was a "grassroots" problem, this is it. Starts in the home, with our own families. Do we have to fear speaking up and out about things that trouble us? Can we sometimes work through "difficult" discussions and work together?
Move on to church and work. Is it all surface-y? Always say hello and how are you, but not actually knowing how the other person is. Can we genuinely care about others and be concerned about them AND do something we are very capable of to help people and make a difference in their lives?
Step it up to our communities, schools, state, and nation. Can we work together? Can we share our gifts and make the most of the opportunities we are given? Here we are in one of the most prosperous places in the world. Can we appreciate all we have been given and use these gifts for the good of all?  I believe the possibilities are truly endless.
What a pity. What a mess. What a disaster — waiting to happen AND happening all around us. We need to set aside our personal agenda and try our best to see things from both our side and the other person's side. Find some compassion. It's not all black and white. It doesn't have to be one way or another. It can be mutually beneficial where everyone wins, and benefits, and grows, and smiles together.
Can we try to care about others as much as we care about ourselves, or do we need to continue to scratch and climb and hate and fear? Let's look deep within our souls and decide how we can each make our world the best place possible.
─ Linda