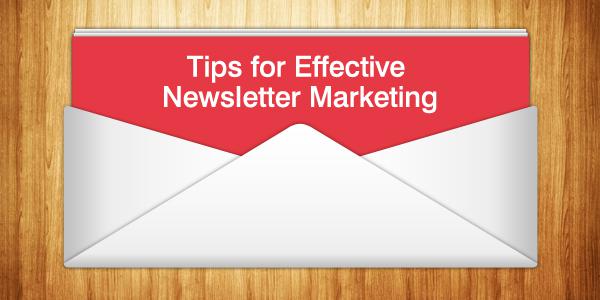 Although email newsletters have been around awhile, they continue to be an important marketing vehicle. This should not come as a surprise, as Litmus.com reports that 91 percent of people read their email daily. Not only are email newsletters fairly low cost, they are also an easy way to inform people about events, surveys, educational information, and promotions. Many key variables affect  how these newsletters perform.
For best results, keep these six tips in mind when preparing an email newsletter:
Decide on timing and frequency. How often will you send your newsletter out and on what day of the week, month, or quarter? Over-sending can lead to high unsubscribe rates, while infrequent deployment can lead to low brand recognition.
Focus newsletter topic or topics. Highlight a few key topics instead of many to keep the newsletter from getting cluttered. Keep the design clean and consistent from issue to issue.
Balance your content and do not make the entire newsletter promotional. Use the 90 percent content, 10 percent promotion rule.
Make sure your emails are mobile-friendly. More than a third of emails are opened on a mobile device, so be certain your email is viewable on all devices.
Subject line, subject line, subject line! Thirty three percent of people decide whether to open an email based on the subject line. Come up with creative ideas and test a few to see which ones your audience reacts to.
Include social sharing buttons. If you have social media profiles, make sure they are available on the newsletter. The more ways to communicate with your audience, the better!
Email newsletters are an ever-evolving marketing vehicle. Keep content fresh and test new tactics, as your audience will quickly grow bored with the same old message. Get creative and find your perfect combination! Make your newsletter a meaningful business tool.
─ Jacky