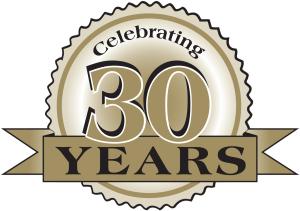 Often people ask how we've managed to stay in business for more than 30 years. The first answer is, "Well, it hasn't been easy."
We've had the same challenges as other businesses over the years – recessions, gaining/losing/keeping accounts, keeping ideas fresh and exciting, staying on course, day-to-day business routine, horrific 911 and its repercussion, and, of course, staffing.
My husband started the business in 1985, set on competing with all NYC and LA agencies of similar intent. He set ours up as he wished those large agencies had worked with him when he was the head of PR in major U.S. family-owned and operated corporations. The intent was to work hands-on, be easily accessible, demonstrate mutual respect, all the while being kind, resourceful, creative, and mutually successful.
We've managed to stay ahead of the curve and find that to be fun and exciting. We often suggest ideas and get wide eyes and stares in return. Then, in three to five years those very same ideas pop up everywhere and all of a sudden are the latest and greatest. We already had those tactics in place with clients. That's our job.
I have to say that staffing has been a challenge. It's hard to keep people motivated, excited, and at the top of their game. There are a lot of outside challenges today with two-parent-working families, not enough hours in the day, satisfying individual wants and needs, and staying on track in the midst of constant interruptions.
Yet solid staffing is also an opportunity. Over the years we learned to seize the opportunity to find the very best people who fit in with our business philosophy. Our staff takes pride in having careers, not just jobs. They strive to stay on top of the news and latest trends. They work together and are extremely creative. They have respect for one another and their workplace. They enjoy being on the DeeterUSA team. And that makes each work day the best for everyone!
─ Linda