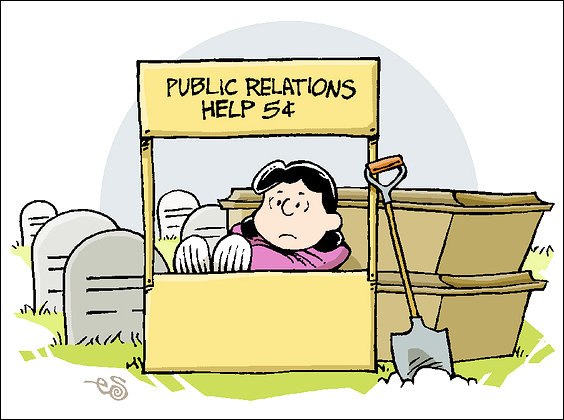 You may be familiar with an old marketing expression "there is no such thing as bad press." This is especially true if no one has ever heard of you, right? Alan Sorensen, an economics professor at Stanford, looked at book reviews featured in The New York Times and determined that even when reviews were negative, previously unknown authors saw a one-third bump in sales. While big brands can be impacted negatively by bad press, smaller unknowns tend to get a nice little boost.
Take the show Shark Tank. It doesn't take getting a deal on the show to make it big. Shark Tank experts say that, in many cases, the value of getting airtime on the show outweighs the benefits of taking a deal with one of the Sharks. This is true even if the Sharks don't like the product.
While a short-lived boost in sales may seem like a good repercussion to bad press, we live in the digital world, where things live on forever. Years after a company has corrected the situation, the bad news can still pop up on the search engines and continue to tarnish a company's reputation.
Although Brendan Behan said, "There is no such thing as bad publicity except your own obituary," the best strategy is to get good press for doing good things and for having a unique story to tell. That is where using a company such as this la public relations firm can be incredibly beneficial as they know that our story becomes a part of a digital portfolio for audiences around the world to see.
 
−Jacky