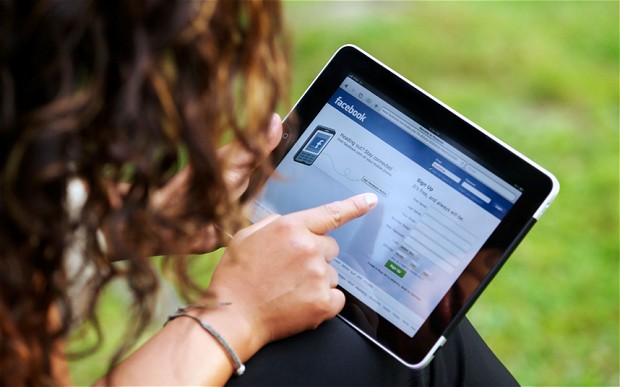 Unlike older generations, millennials have a very visible and extensive social media history, documenting everything from their earliest musical recital to their college graduation. Sites like Facebook, Twitter, and LinkedIn offer a glimpse into the lives of your friends and family, and allow potential employers to catch a glimpse of who you are and what you value outside the confines of your resume and cover letter. Accustomed to a very public world, younger generations, including recent college graduates who are searching for jobs, often forget to censor what they post on their profiles.
When Lee Hecht Harrison, a talent development consulting firm, asked hundreds of job seekers how active they are on social networking sites, 48 percent of respondents claimed that they are very active on a daily basis. What's more important is who is looking at them. Careerbuilder.com conducted a survey and found that close to 40 percent of employers say they use social media networks to screen potential job candidates, and 34 percent of those respondents admitted that they have found content on a candidate's profile that cost them the position.[i]
"There's a lot of stuff out there that can either hurt you or help you depending on how on top of it you are," Sarah Downey, a privacy analyst at Abine, told Fox Business. [ii] Making sure you have the basics down like  steering clear of typos and foul language, posting photos that present you in a positive light, and making sure the information you share is coherent and applicable to your industry, is important. Yet, it's not just all about having the bases covered.
Potential employers aren't only screening social media profiles to dig up dirt; they're also using it to see how you use social media to network and engage with others. Honing your storytelling skills on social media, showing your sense of humor, and demonstrating an entrepreneurial spirit can make a big difference.
Job hunters are beginning to go beyond the typical resume and catching potential employers' attention through video, whether it is via Snapchat, Twitter, or video cover letters.[iii] With a little creativity, landing that dream job could be as simple as picking up your smart phone and posting the right things.
─ Lydia
[i] http://www.forbes.com/sites/jacquelynsmith/2013/04/16/how-social-media-can-help-or-hurt-your-job-search/. Accessed on June 29, 2015
[ii] http://www.foxbusiness.com/personal-finance/2013/06/03/what-your-social-media-reputation-says-to-employers/. Accessed on June 29, 2015
[iii] http://miami.cbslocal.com/2015/07/06/social-media-could-help-job-seekers-land-a-gig/