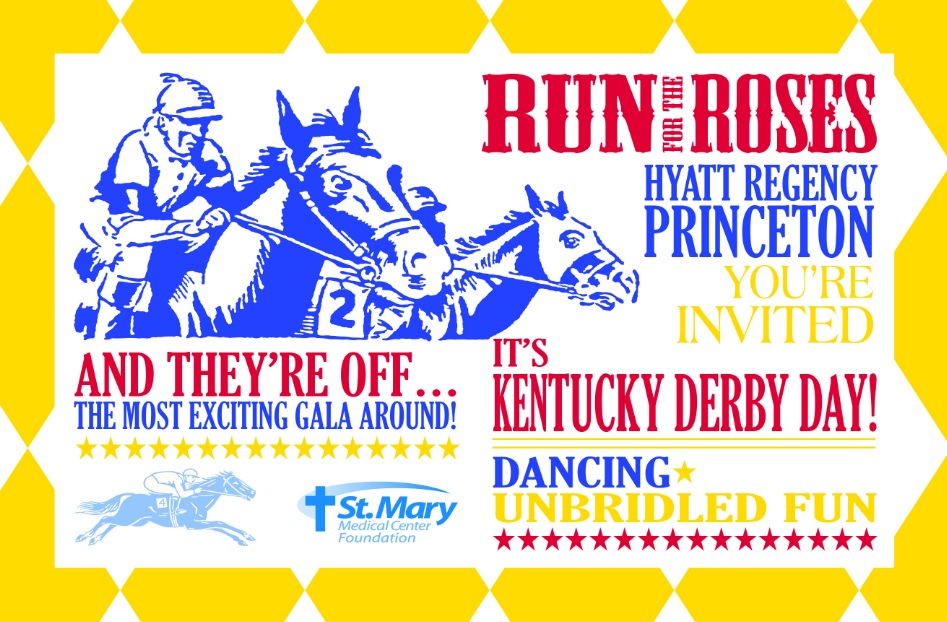 St. Mary Medical Center Foundation will host its 41st annual Spring Gala at the Hyatt Regency Princeton this Saturday, May 3, 2014.  Foundation co-chairs Jim and Lisa McCaffrey, Frank and Mary Ann Guarrieri, Dr. Richard Leshner and Ms. Kaia Christiansen invite guests to gather for the 140th running of the Kentucky Derby, the "Run for the Roses," and cheer on their favorite horses in their best derby wear and boldest hats. The ultimate reason for attendance, however, is to recognize and acknowledge the dedicated physicians, colleagues, leadership volunteers, and donors who work tirelessly to uphold the mission and vision of St. Mary.
All gala proceeds will go directly to the expansion and renovation of St. Mary Medical Center's Labor and Delivery Unit and Neonatal Intensive Care Unit (NICU), which will be updated with additional state-of-the-art equipment and technology in order to continue to provide the highest level of medical care for premature babies or babies with special medical conditions requiring advanced care.  The renovated Labor and Delivery Unit will have eight large birthing suites; two specially-designed recovery rooms; and two private triage rooms with private bathrooms, as well as a dedicated nurses' station.
Program of Events
5:30 – 6:15 pm: pre-derby cocktails
6:24: Post time
6:30: Seating for dinner
8:00: Dinner served and dancing
To see photos of previous years' galas, please visit St. Mary Medical Center Foundation's events page at http://www.stmaryfoundation.net/events-a-photos/events-and-photos.
To learn more about St. Mary Medical Center Foundation, please visit their website at http://stmaryfoundation.net/index.php.