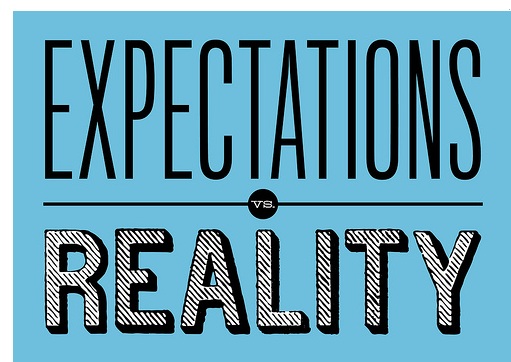 There is no textbook I know of that tells marketers how to manage client expectations. My experience has been that it is a mix of art and science, the percentages of which are actually calculated over time, based on nothing more than "real life" experiences.
I spent nearly 20 years working in corporate America for some of the country's best corporations and with some of industry's leading marketing and communications people. What I learned from that and the next 30 years of running my own marketing communications business, is that no two clients are exactly alike. Therefore, to think you can come up with an off-the-shelf solution for managing expectations is foolhardy at best.
What I can tell you with some sense of confidence is that most clients I have worked with, internal or external, appreciated a good listener. That simple skill seems to open the door for sharing of information, opinions, and ideas.
Another important thing I have discovered with age is that the more senior the people are that you work with in an organization, the more normal they are as well. Politics and game playing is a middle management phenomena or curse. The senior people I know have little time for fighting and backstabbing.
The third and final point I'll share in this post is that the best way to manage client expectations is not to tell them why or how something cannot be done. As a supplier, it is your job/our job/my job to find ways to make things, the right things, happen as quickly and cost-effectively as possible.
It is really pretty simple when you stop and think about it. Clients expect value for money. It is up to us to deliver.
─ Bill