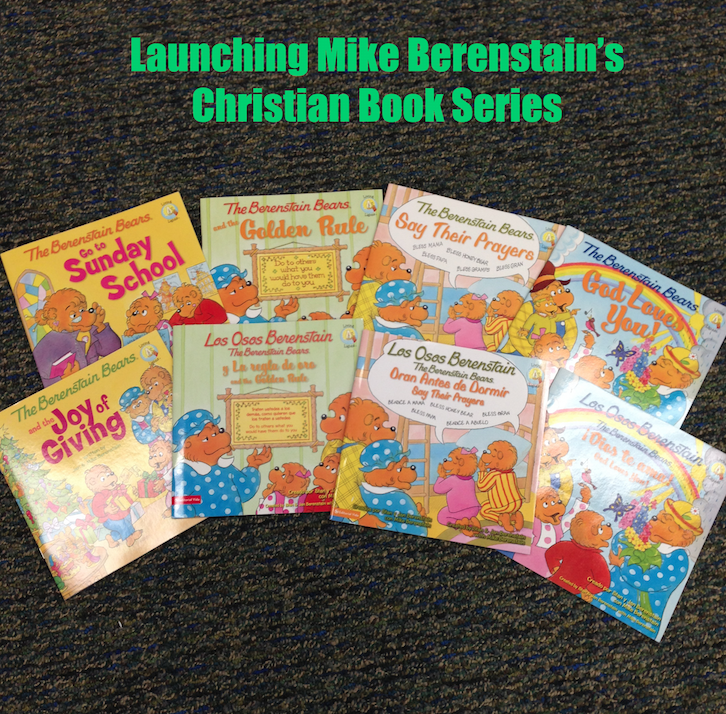 Imagine our delight in learning that Berenstain Bear Country just might actually be Bucks County, Pennsylvania, home to DeeterUSA. Yes, Mama, Papa, Sister, and Brother Bear may have grown up nearby, as the wonderful series of more than 200 titles was illustrated and written by now-deceased fellow Bucks County residents, Stan and Jan Berenstain.
Stan and Jan Berenstain published their first book about a bear family who lived "deep in Bear Country" in 1962 under the editorial oversight of Dr. Seuss. In 1974, they started their own line of books about everyday family experiences, published by Random House. In 2003, the Berenstains began publishing with Harper Collins and in 2005 began an exclusive relationship with them.
The Berenstain's youngest son, Michael, is a writer/illustrator and illustrated many of the books written by his parents. Following Stan Berenstain's death in 2005, Michael and Jan worked as an author/illustrator team for their general market books and other projects until her death in 2012.
When we learned in 2008 that Mike, a fellow-church-member, was launching a series for Zondervan Publishing to help children learn how God wants them to live every day, we wanted to help. Our work with more than 150 churches in the Philadelphia region proved to be a wonderful entrée to many churches as we arranged book launch events in Mike's home region. We visited many churches, daycare centers, a Fourth of July celebration, a children's wing of an area medical center, and more places with Mike AND Mama, Papa, Brother, and Sister Bear. Mike spoke about creating the books and actually illustrated for guests at each venue.
We were able to help generate so much publicity that we were told it was one of the best launches ZonderKidz ever had! And, it was fun for all of us at DeeterUSA — a great example of the rewards one reaps when doing things for the right reasons!