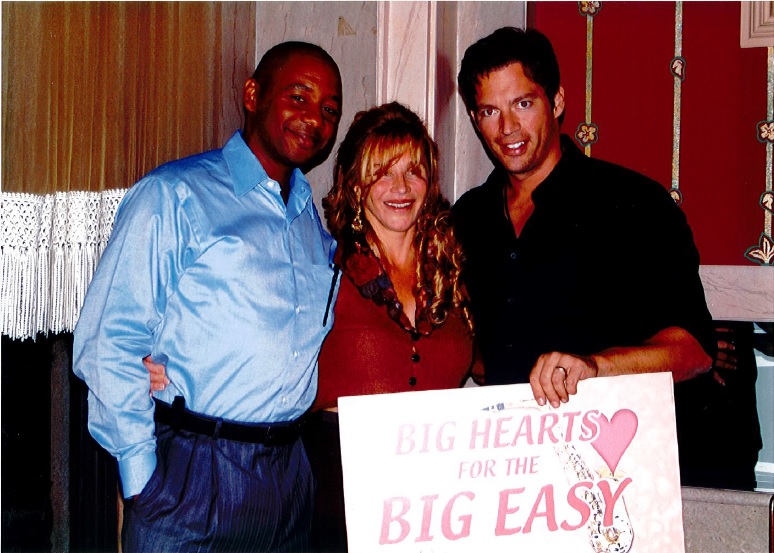 Every so often, and seemingly with more and more regularity, tragedy strikes. These incidents occur as natural disasters, senseless acts of violence, terrorism, or horrible accidents. As a society, we often feel helpless. We want to do something, yet we don't know how to get involved and make a positive impact. This is, at times, true for our agency, too. Yet there have been many occasions during our 30 years that we have had the privilege to be able to offer our marketing and communication expertise to help caring clients, community groups, and individuals.
Help raise awareness … Help raise dollars … And, at times, simply help raise spirits.
Please read another of our 30 for 30 list entries to learn more about "One Joyful Choir," where on two different occasion we brought together hundreds of the most angelic voices in Philadelphia to make a difference – first, in 2007, for several Philadelphia-region mission projects, and then, in 2009, for the devastated country of Haiti after Hurricane Sandy smashed into the island nation in 2008.
Sandy was not DeeterUSA's first effort with hurricane relief. In 2005, when Hurricane Katrina crashed into the Gulf Coast, literally submerging much of New Orleans below the sea, our team watched in horror and sadness. We wanted to help, yet we did not know how until a phone call came from restauranteur and New Orleans native, Marsha Brown.
Marsha learned the ins and outs of the restaurant business from Ruth Fertel herself at the original Ruth's Chris steakhouse in New Orleans and now runs three Ruth's Chris franchises of her own. She also is the owner/operator of her eponymously named New Orleans-inspired restaurant based in New Hope, Pa. Having such strong ties to the Crescent City, Marsha was equally upset about Katrina and also wanted to help.
Within days of the hurricane, Marsha and one of her top assistants met with members of our team to develop a plan of action. What came out of those meetings was "Big Hearts for the Big Easy." In essence, this was a fundraising night where all of the proceeds from Marsha's three Ruth's Chris Steakhouses would be donated to hurricane relief, specifically to the Ochsner Medical Clinic, the only hospital in New Orleans capable of accepting new patients for several days throughout the storm and post-hurricane devastation.
As luck would have it, unbeknownst to us in planning, the night the benefit was scheduled was the same night that New Orleans musicians, Harry Connick, Jr. and Branford Marsalis, had a tour stop in Philadelphia. Their show at the Kimmel Center was literally steps away from Marsha's Philadelphia Ruth's Chris location. Upon learning of this coincidence, the DeeterUSA team reached out to Connick's management company and let them know what was happening at the restaurant that night and invited Harry, Branford, and the entire crew to the restaurant to help support the relief effort. They all were able to make it in to the restaurant, to the delight of fellow restaurant goers, yet these musicians were not the only celebrities to make it a point to attend the event and show their support for "Big Hearts for the Big Easy." There were sports stars, political figures, actors, media personalities, and other musicians in each of the three restaurants and seats in all locations were hard to come by. In total, more than $65,000 was raised! Beyond the straight dollar amount and strong attendance, media coverage was tremendous as we saw stories on "Big Hearts for the Big Easy" appear on local network news and regional newspapers and magazines.
When asked how much DeeterUSA intended to charge for our services to help pull this effort together, our reply was "nothing." It was our way of giving back and it invigorated our full team to see the kind of impact our line of work can have in helping do good for others.