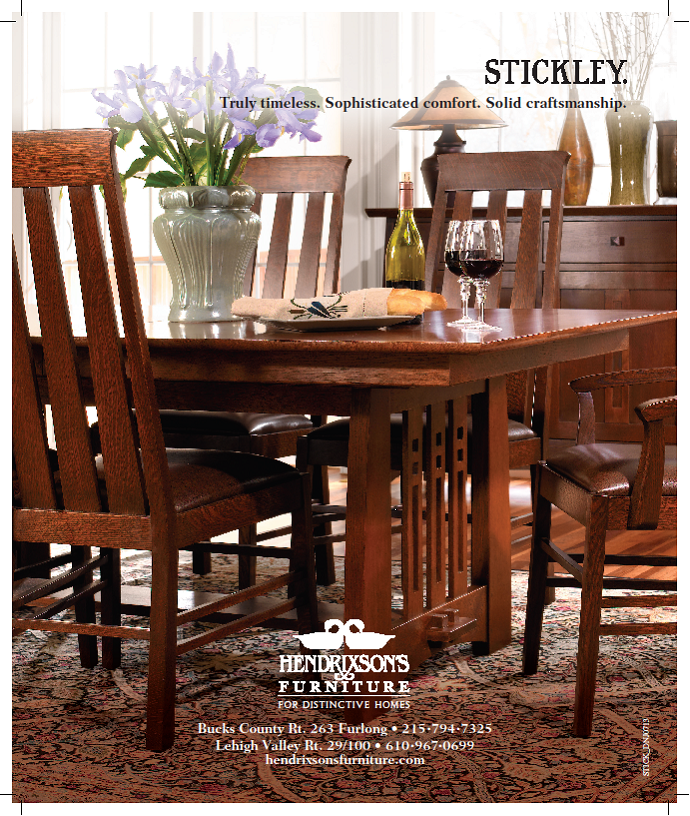 Hendrixson's Furniture is a high-end retailer with two stores/showrooms in southeastern Pennsylvania. The company has been a DeeterUSA client for more than 10 years. What sets this family owned and operated business apart from other furniture outlets is their commitment to quality, exceptional customer service, and reputation of leadership and innovation among manufacturers and consumers alike.
In retail marketing, advertising is king. With Hendrixson's, geo-targeted mixed media has been our most cost effective advertising solution. We have created and implemented advertising in ways that capitalize on the company's reputation for quality and strengthened its image as an innovator. Image and quality have been the hallmark of a customer-centered corporate umbrella regional magazine print campaign. This umbrella advertising has been reinforced through sale driven newspaper and radio advertising initiatives tied to events, special promotions, and new product introductions that support the company's current unique value proposition.
Hendrixson's Furniture repeatedly reminds its customers that they are not just buying a piece of furniture. They are investing in a distinctive quality lifestyle that will stand the test of time.