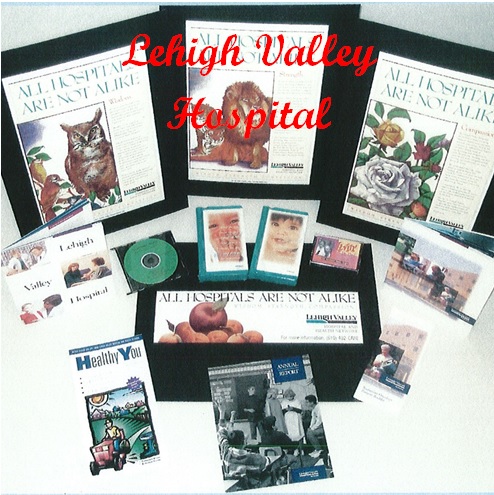 Not long after the decision was made to build Lehigh Valley Hospital and Health Network (LVHHN) into one of the region's leading healthcare providers in the mid 1990s, DeeterUSA was called in and asked to serve as the organization's full-service marketing and communications agency. After a few months of intensive research we mounted a corporate communications effort of integrated advertising, PR, and promotion to brand the hospital, its PHO, its senior product, Valley Preferred, and several of its leading service lines. We began looking at the service offerings as consumer products with their own profit and loss considerations and marketed them to selected target audiences in full cooperation with an overall corporate umbrella, much the same way consumer products are marketed today.
For three years we worked diligently to position LVHHN against Philadelphia's leading hospitals and medical centers, pointing to the fact that it provided the same high quality healthcare services without the headache and hostility of the city.
Concurrent with the branding of the hospital, we helped their PHO grow from 5000 members to more than 100,000 members, and at the same time launched senior product mentioned above and added Muhlenberg Hospital as a new partner facility.
We were so successful with LVHHN that St. Mary Medical Center reached out to us and asked that we become their public relations agency of record. That was 11 years ago and, as they say, "The rest is history."
The fact that DeeterUSA has also worked with Johns Hopkins University Hospital, Thomas Jefferson University Hospital, and the University of Medicine and Dentistry in New Jersey (UMDNJ) makes us a well-rounded and seasoned healthcare communications firm, although we don't necessarily think of ourselves that way. We are analytical thinkers and creative problem solvers who are very skilled at taking target audiences from unawareness, to awareness, to interest, then conviction, and ultimately to sales.