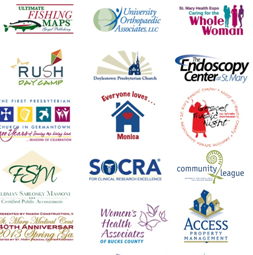 What is a name? A whole lot more than you may think. Names and their identity, as well as how they are used, say a lot about the people behind them and the products or services they represent.
Since our founding in 1985, DeeterUSA has created company, product, and service names. We've made how they are represented and used in marks and logotypes an important part of our overall marketing efforts. Some clients come to DeeterUSA with well-established  and equally well-thought-out names and identities. Others come seeking help right from the start.
We believe that names and identities are as important as any other selling tool a company may have. Both are core elements in establishing solid brands that stand the test of time.
Great names, marks, logos, and identities don't just happen. They are born from real world experience. They reflect the image an organization intends to create. Really good logos continually evolve in lock step with the world around them.
Here are examples of some names, marks, logos, and identities DeeterUSA has created over the past few years. Their creation was based on our ability to listen and really hear what our clients had to say about themselves, what they stand for, and how they want to be portrayed.