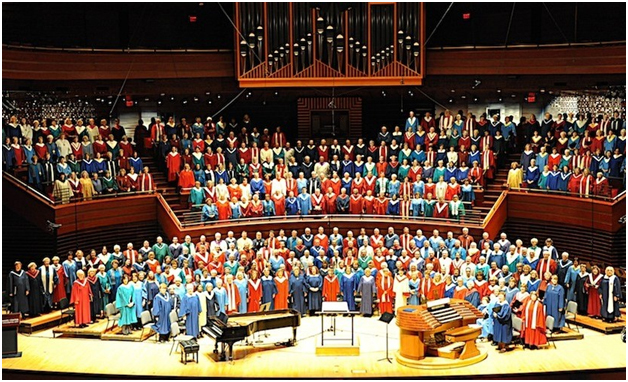 Background:
One Joyful Choir 2007 was in the planning stages for nearly three years and staffed totally by volunteers, including all members of the DeeterUSA team. Proceeds benefitted five mission projects in the region – the John Gloucester House, Chester Eastside Ministries, the Point Breeze Habitat for Humanity project, Camp Kirkwood, and urban ministry grants.
Client Profile:
The Presbytery of Philadelphia is the oldest presbytery in the country and home of 40,000 Christians in 138 churches. As part of the Presbytery of Philadelphia, these churches share and support one another while they work together toward common goals.
Challenge:
DeeterUSA served as the executive producer of One Joyful Choir working with volunteers to produce an organized and unforgettable event. The overall purpose of One Joyful Choir was to bring people together to focus on a common purpose and produce an exciting celebration for all to enjoy.
Solution:
Along with its planning and production role, DeeterUSA coordinated the creation and sales of One Joyful Choir CDs and DVDs in addition to a variety of premium items that were available for purchase. These items promoted the concert and ultimately the success of the Presbytery of Philadelphia's hardworking, cooperative volunteers.
Outcome:
With a 467-member choir from 61 churches in the Presbytery of Philadelphia, One Joyful Choir was a great success! More than half of the churches within the Presbytery of Philadelphia were involved in this great production that took place at the Kimmel Center. It required a lot of cooperation, communication, and hard work to stage such a powerful and well-attended affair. All tickets were sold and the audience was blown away by the brilliant performance. A second event was staged in 2010. It involved even more volunteers and raised close to $30,000 for hurricane relief projects in Haiti.
Link of Linda Interview and Choir Performance
https://www.youtube.com/watch?v=zOx_h99ewfc