The Endoscopy Center at St. Mary (ESCM) Radio Program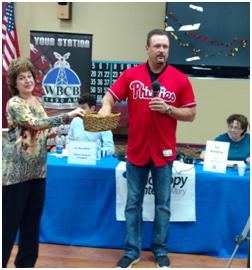 Challenge:
Cost-effectively market The Endoscopy Center at St. Mary (ESCM) as the premier G.I. facility serving the greater Central and Lower Bucks County areas.
Solution:
Establish the center as the region's leading G.I. facility by creating avenues through which its physicians and staff are seen as healthcare experts and responsible, caring community partners. Through creative programming with Bucks County's WBCB radio, The Endoscopy Center heightened awareness of the center with consumers, primary care physicians, and area specialists by producing 39 weeks of the radio series, "Speak Your Piece on Health with Pat Wandling." Each show in the series was broadcast live from noon to 1 p.m. Thursdays from a variety of health, residential, and fitness facilities in the area with the capability of reaching more than 1.4 million listeners. Most of the facilities were in Newtown, Langhorne, and the Richboro areas. Each program featured different physicians and other healthcare/fitness professionals discussing a wide range of health-related issues and answering questions posed to them from a live audience. In addition to the broadcasts on Thursday afternoons, the shows were also recorded and replayed overnight.
Outcome:
The center experienced an immediate and tangible increase in referrals from primary care physicians and an increase in patient intake during and following the 39-week radio broadcast schedule. In addition, patient satisfaction surveys were more positive and relationships between the center and referring PCPs grew stronger.
By the time the radio program's 39-week run was complete in January 2017, the center had increased its patient load by 50 percent. The center is fully operational four out of five days per week on average.