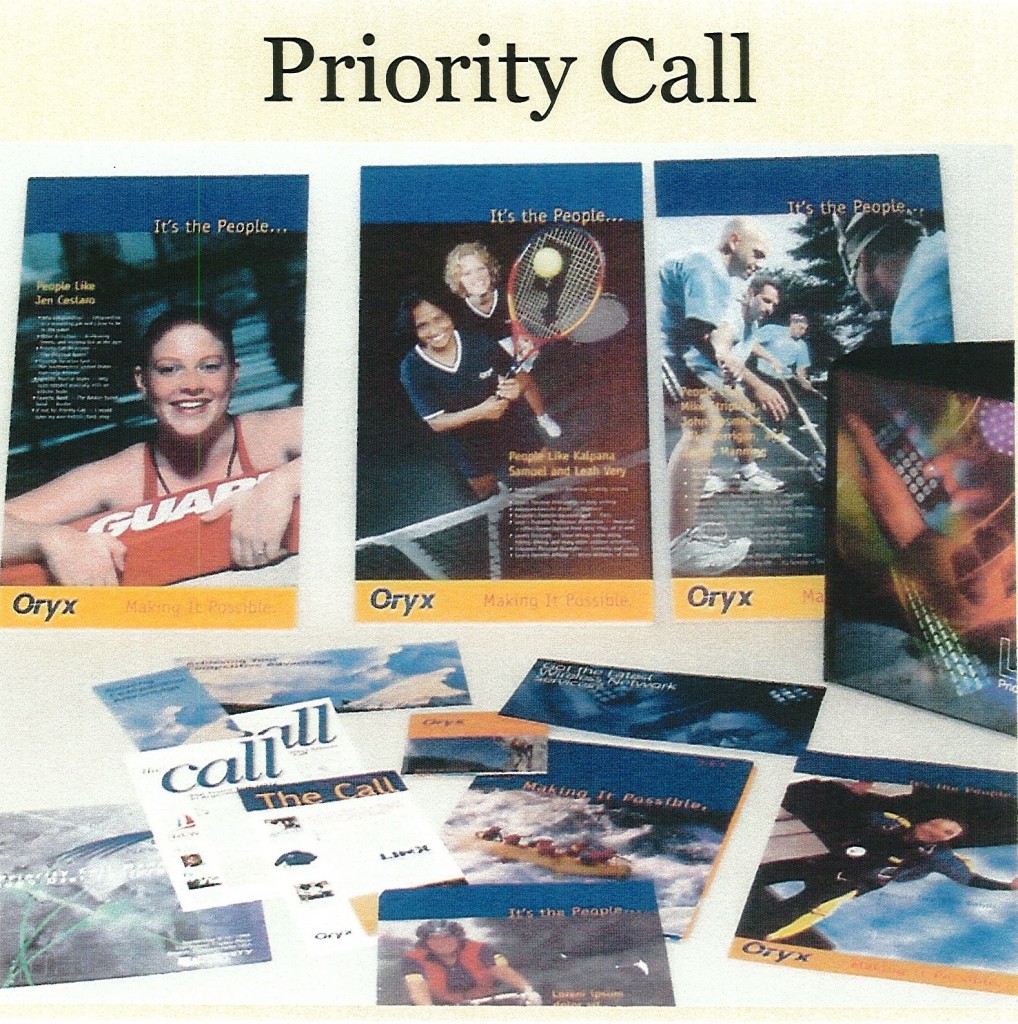 Challenge: Priority Call Management was a start-up telecommunications company that developed the programming cell phone service companies used to provide customers with calling features such as call waiting, caller ID, call forwarding, and more. While cellular service was growing at the time, the company had a somewhat limited footprint in the United States because many consumers still heavily relied on landline phones at both work and home. There was however, a tremendous opportunity for Priority Call in Central and South America. For those areas, cell phones were the primary means of telecommunications, largely due to the low costs associated with putting cell towers in place rather than creating the infrastructure needed for landlines. To penetrate those markets, Priority Call looked to DeeterUSA to develop sales tools to help sell their services into these foreign markets.
Solution:  In researching options, we determined that a sales brochure, a sales folder with a series of slip sheets highlighting the services Priority Call could provide, and a video detailing how the service would work made the most sense. To pull this off, we used bright colors in our designs, as that palate was preferred by targeted customers. We offered these sales aids in three different languages – English, Argentinian Spanish, and Brazilian Portuguese.
Results:  The sales tools were effective and helped Priority Call penetrate its target market as demonstrated by the fact that the company's revenues jumped from $700K in 1995 to more than $30 million in 1998. The company was acquired in 1999, and then the company that had acquired them was purchased itself a year later by an even bigger company. That new ccompany was then acquired by an even bigger company within a year of their purchase. All of these acquisitions were at least partially due to the technologies that the original Priority Call team developed.