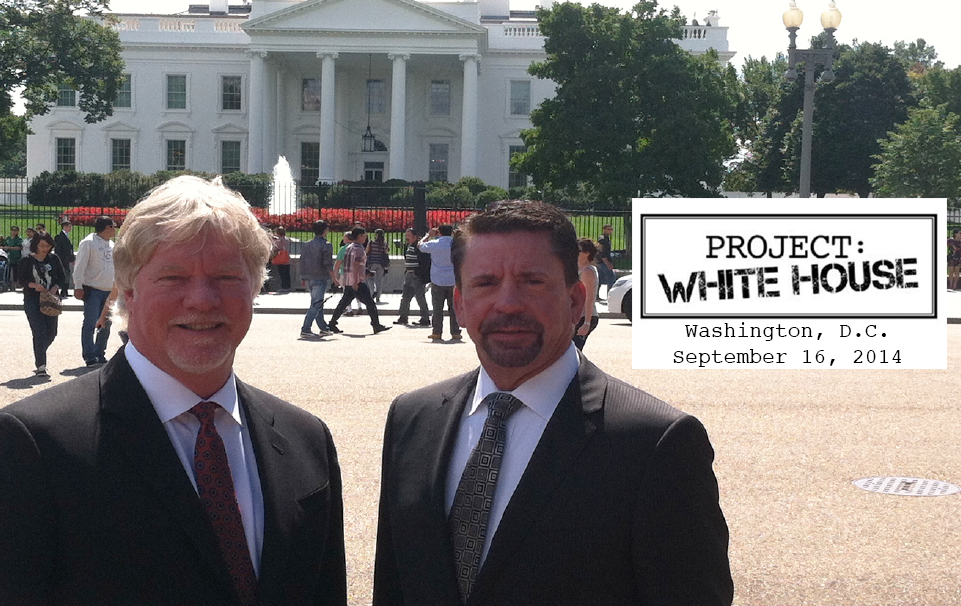 When the White House calls and asks you to participate in a round-table discussion with other corporate leaders regarding the topic of global warming and curbing the use of hydrofluorocarbons, what do you do? Well, Mission Pharmacal accepted the invite and set about preparing their corporate president and their president of commercial operations to represent the company in Washington. A key part of that preparation was to work with DeeterUSA in developing a "Project White House" brief for the Mission team executives. The brief contained all Mission-related information relevant to the round-table discussion in both topline summaries and full background documents. The brief also contained background information on all key players who were likely going to be in the room for the discussion, protocol tips on interacting with the White House team, logistical information, and more.
In addition, a DeeterUSA team member accompanied the Mission executive team to Washington to further brief them on the White House event, get them around Washington (to the hotel as well as the key meetings and associated events), and be available to them during the meeting if they needed any auxiliary support. The DeeterUSA team member also provided frequent updates to Mission team members who were not able to attend the Washington event.
As a result, the Mission team was well prepared, presented well, and received an invitation to attend the next year's round-table event to continue the discussion!