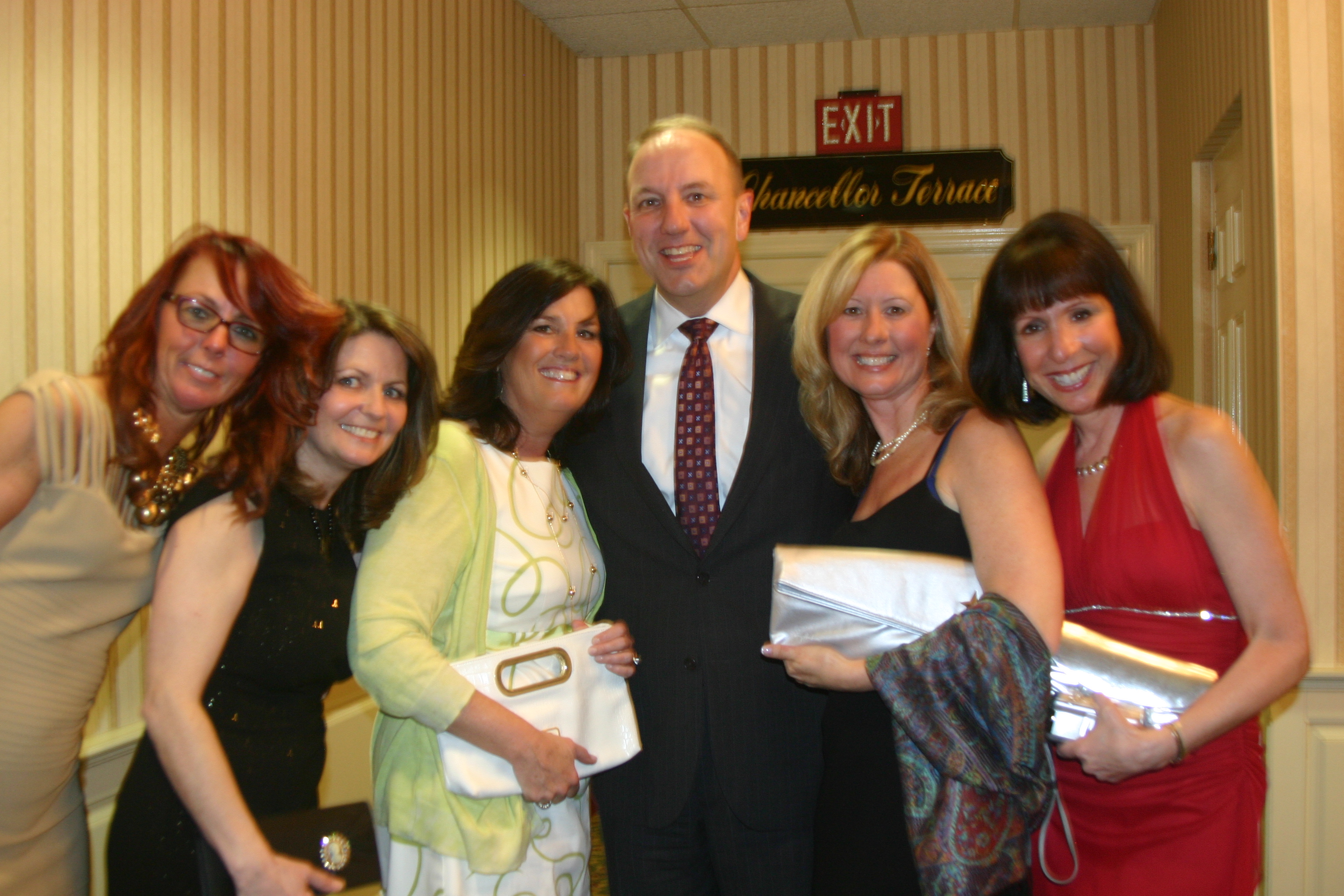 BACKGROUND:  The Community League of St. Mary Medical Center put its best foot forward with an inaugural "Spring Into Fashion" event. This fun evening took place at Spring Mill Manor in Ivyland, Pa., and included dinner and an exciting fashion production.  The models included St. Mary doctors, administrators, and colleagues; professional female models; therapy dogs; and children.
CLIENT PROFILE: The Community League is a fun-raising, friend-raising, fund-raising group of dedicated men and women volunteers who support St. Mary Medical Center. Since the league's beginning in 2007, they have raised more than $7 million to create The Healing Gardens on the medical center campus and help fund technological and other important projects. Their mission is "to support the healing environment of St. Mary Medical Center."  They work under the auspices of the St. Mary Foundation.
CHALLENGE: DeeterUSA was charged with creating the visual personality of the event and generating awareness and excitement through the media.
STRATEGY: The design elements created were applied to the collateral materials and were carried into the actual evening through special creative touches.  We also photographed the male models – hospital administrators, physicians, and colleagues – and customized life size banners of the models that were displayed around the hospital prior to the event.
Along with our creative role, DeeterUSA played a behind-the-scenes part as well, working with the media to create buzz around the evening.  The collateral and publicity promoted the event and helped support the Community League's hardworking and cooperative volunteers.   
RESULTS: With more than 250 tickets sold, "Spring Into Fashion" was a great success!  It required a lot of creativity, teamwork, and coordination to support such an interactive, fun, and well-attended event.