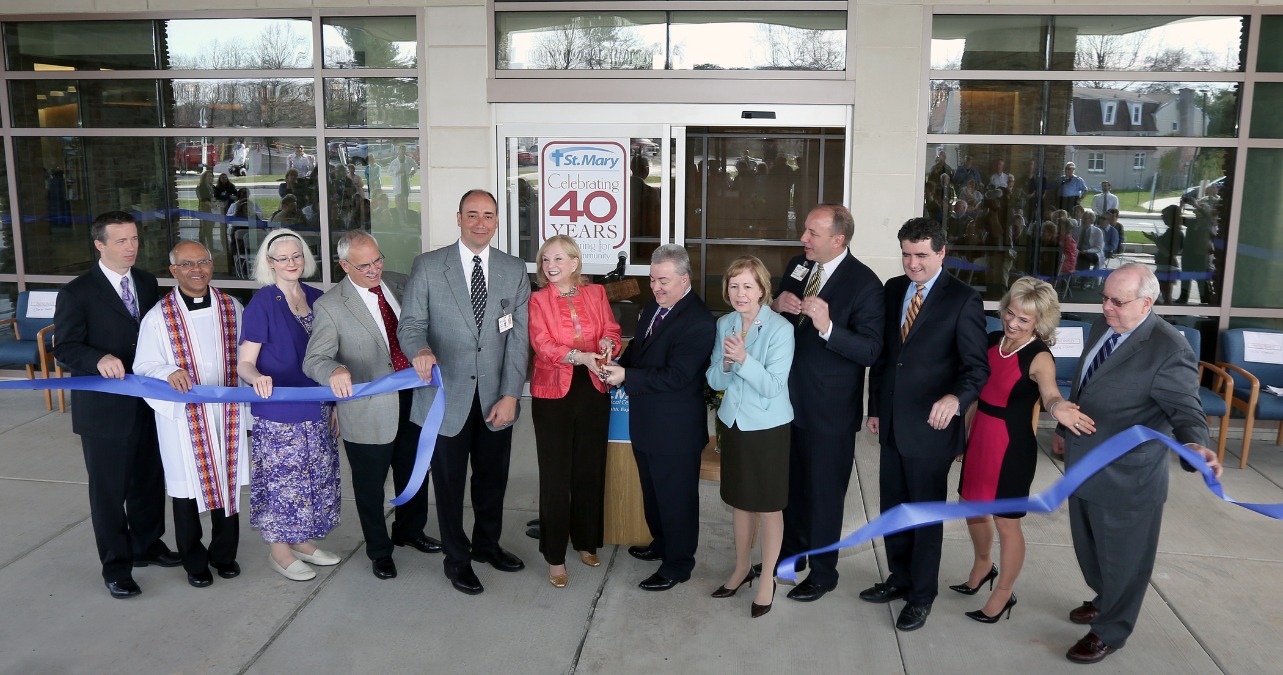 BACKGROUND:  The St. Mary Medical Center's primary goal of its Emergency Department expansion was to transform the way emergency care is provided to meet the needs of its growing community.  The medical center added attractive family-friendly features to enhance the experience of care and incorporated the split-flow model for initial assessment, resulting in faster care, decisions, and treatment. The new expansion and redesign allows care for up to 105,000 people annually.
CLIENT PROFILE: Founded in 1973 by the Sisters of St. Francis, St. Mary Medical Center is now one of the largest and most comprehensive medical centers in the region. The compassionate staff of more than 700 physicians, 3,100 colleagues, and 1,100 volunteers is committed to providing excellence in patient safety and quality care.
CHALLENGE: DeeterUSA was charged with working closely with the client through each of the Emergency Department expansion's three events. Our team designed the invitations and signage, and also helped our client keep the public updated on the status of the expansion and the events leading up to and including the ribbon-cutting.
STRATEGY: The design elements created were applied to the collateral materials – invitations, posters, fliers, signs, nametags, even DVD labels – to create brand consistency.  DeeterUSA developed and produced the St. Mary Medical Center Emergency Department Expansion press kit to have on hand at the events.