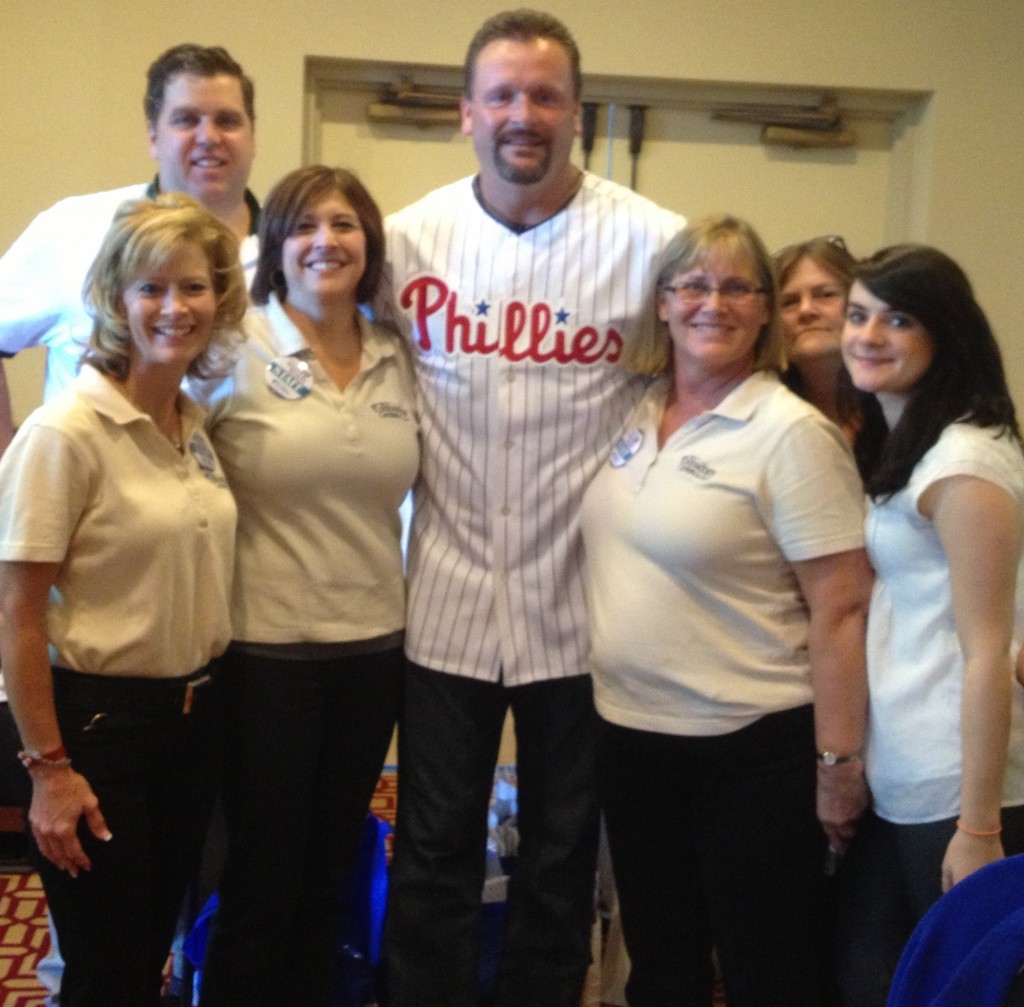 The Endoscopy Center at St. Mary (ECSM) opened in 2006 on the campus of St. Mary Medical Center. In 2011 they came to DeeterUSA for expertise in marketing and public relations. Over the past few years DeeterUSA has worked diligently on heightening awareness and driving new business into the center.
As the center's awareness has grown, so has the need for a more "WOW"-factor idea. DeeterUSA arranged for ECSM to partner with former World Series MLB pitcher Tommy Greene. This mutually beneficial sponsorship began in 2013 and is still going strong today. Tommy has helped the center become easily approachable to the general public, because let's face it, colonoscopies are not the most comfortable topic to discuss. His approach has been strongly based on being proactive with your health, as he lost his first wife to cancer. At events he provides information on how simple and easy the proactive colonoscopy process is.
When Tommy first began his sponsorship with the ECSM, DeeterUSA wanted him to fully understand the capabilities of the highly trained ECSM staff so he underwent his very first colonoscopy. DeeterUSA filmed the process for an educational video for the center. This helped Tommy really grasp how simple the whole procedure was and he could rest easy knowing he was healthy.
Tommy Greene and The Endoscopy Center at St. Mary continue to work together with DeeterUSA and expect to expand their exposure over the next few years.
Click here to watch the educational video with Tommy Greene!