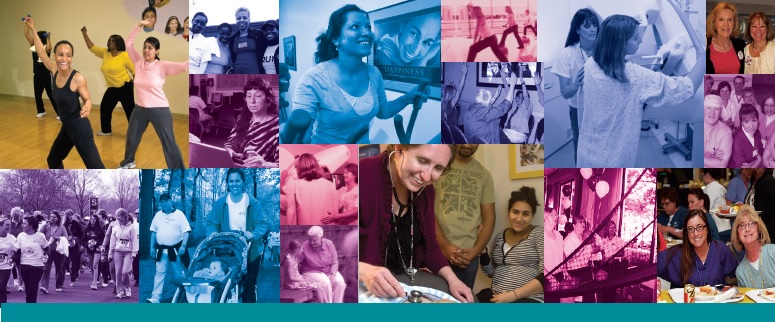 Background
DeeterUSA helped St. Mary get involved as a partner in a women's event in Bucks County that featured a wide range of topics. The concept was good, however a fee was charged, the attendance needed a boost, and interest had lessened. We partnered on that event for one year and then recommended that St. Mary arrange, produce, and hold a free event of their own.
In 2011, we worked with the St. Mary Marketing team to create and introduce the new concept – Caring for the Whole Woman — keeping the focus on women's health, a healthy lifestyle, overall well-being.
Client Profile
St. Mary Medical Center is the most comprehensive medical center in Bucks County, with a staff consisting of highly skilled physicians, dedicated colleagues, and committed volunteers. With its compassionate physicians and clinical professionals, along with state-of-the-art technology, St. Mary provides advanced care for complex cases.
Challenge
To create an educational empowering annual event that brings women of all ages together to learn how to live happier, healthier lives.
Strategy
Our strategy starts with the individual woman. Caring for the Whole Woman is designed as a day for women to focus on how to care for their own health – taking a break from caring for everyone else. This free health expo promotes awareness of the resources, services, and specialized quality of care available to women in the community.
Results
2014 marks the fourth year DeeterUSA has been involved with organizing, developing creative, promoting, and staging this St. Mary Health Expo: Caring for the Whole Woman. This event attracts more than 500 community members who spend their day listening to an influential keynote speaker, interacting with St. Mary physicians, and learning more about health care options in their very own community. In the past, memorable and prominent women have been welcomed as keynote speakers including 6ABC-TV reporter, Katherine Scott; Basketball Hall of Fame coach, Cathy Rush; and Judge Jeanine Pirro, host of Fox News Justice with Judge Jeanine.
Each year the event's guests leave feeling better educated and excited to pursue healthier habits. Caring for the Whole Woman continues to serve the women of the community with helpful health resources and information – the main objective of this annual event.