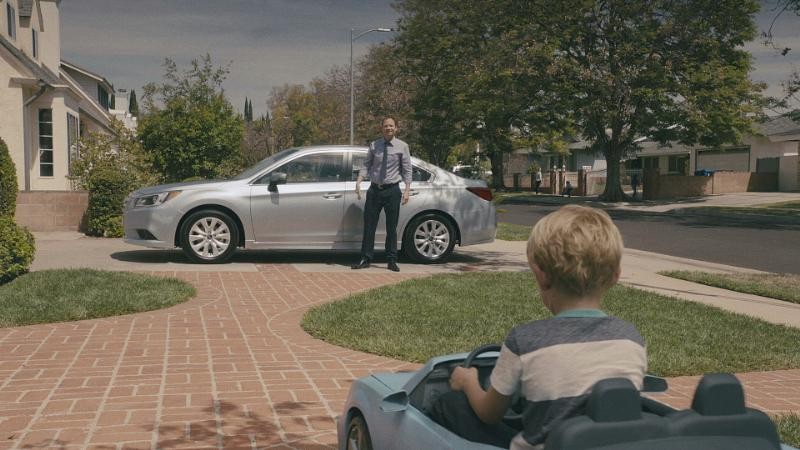 My wife drives a Subaru Forester and is a raving fan. It has taken her through an amazing amount of "life moments" in the last decade. Both literally and figuratively there have been incredible super highways that she has driven as well as her share of rocky roads.
 Getting out of a bad situation with the help of an incredible support group of friends
Living life's adventures with her golden retriever, chow mix, Ginny

Meeting and marrying one of the most intelligent, handsome, kind, AND humble men on the planet (yes, I'm referring to myself)

Having the most precious and beautiful baby girl in the world and watching that girl grow and blossom into an amazing young lady

Welcoming a handsome and adventurous son into the family and watching him develop his own personality with glimpses of a young me popping through with some of the things he does

Traveling west to Petersburg, Pa to care for, love, and ultimately say good-bye to an ailing mother
 There are dings in the body, French fries stuck between the seats, coffee stains on the carpet, claw marks in the upholstery. The car, to paraphrase the Johnny Cash song "Ragged Old Flag," is "weather-worn, but she's in good shape for the shape she's in."
 I've made it known that Amy's "Subie" is not MY favorite car. It's legroom is lacking and it just isn't for me.
 Yet the truth be told, I know that car holds dear memories for her and I am a sap. I see those claw marks in the upholstery and can see and hear Ginny sharing her displeasure with the tollbooth attendant on the Pennsylvania Turnpike. Images flash of pink-dress wearing princesses and golden suns smiling when I see broken crayons under the seats. I hear laughter and music and hands keeping the beat on the steering wheel after a great day at the beach. That's why Subaru's latest commercial has struck a chord with me and brought a tear to my eye. Emotion is a tricky tool to use in advertising. When done well it's extremely effective, yet emotion (like humor) can be highly subjective. When perceived as "pandering" or false, the emotion can be counterproductive.
I think Subaru nailed it. Their use of imagery that I can relate to as well as subtle, yet "mood setting" music enhances the ads effectiveness for me. Take a look for yourself and let me know your thoughts: youtube.com/watch?v=UkX4aOQ_u2I
─ Drew