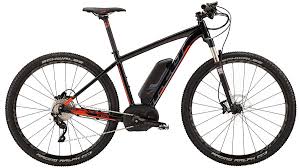 Creating Awareness With Targeted Messaging
Almost four years ago, I bought my first electric bike. Last month I bought my second. As the years and seasons have rolled past, I find myself blazing around the streets of Doylestown with greater speeds, and heavier loads than I ever thought possible. I can easily carry $100 worth of groceries without strain. I've become an unapologetic convert.
The electric bike combines the distance advantages of a car with the city friendly capability of a bike – you can bypass all traffic jams and jump freely between roads, bike paths, and unpaved areas to find the most direct route, and park for free.
Riding my eBike makes me feel empowered. Creating no pollution or noise, I am eating gigantic hills for breakfast and flying by spandex clad riders while wearing business attire.
On nice days, I allow additional commute time to show courtesy in answering the flood of constant questions I get about my bike. Over the past four years, these questions have not waned, only increased. "Hey, does that bike have a motor?" "How fast does it go?" "How far does it go on a charge?" "Where did you get it?" "How long does the battery charge last?" "How much does one of those go for?"  The questions go on and on, and I'm happy to answer them.
Lately, I've been noticing a lot more unapologetic eBikers flying around Doylestown.
This fascination in my mode of transportation has gotten "my wheels turning" if you will about Malcolm Gladwell's book, "The Tipping Point."
Gladwell theorizes that "hits" or "fads" happen in the context of an epidemic   – when a few highly infected fans become viral infectors for a product or idea by adopting it themselves and spreading the word.
With that in mind, DeeterUSA helps our clients:
Gain exposure: Knowledge comes from exposure. Having a message that reaches their target market in a relevant and timely way establishes credibility and offers value to the recipient.
Understand the importance of social proof: We're more likely to buy if we see people we know — particularly if we admire and respect them — buying too. This principle is what makes User Generated Content (UGC) such an effective form of content marketing. We help our clients develop editorial strategies for social media to assist organic search (SEO) and page engagements to increase brand awareness, website traffic, and, social media community following.
Realize buyers look for confirmation: Once buyers have committed to making a purchase, whether out of necessity or trend, they look to the internet, social media, family members and friends for confirmation that this is a good purchase. The true value of publicity is found in the endorsement – direct or implied – of third parties.
While I don't know if eBikes will become a "hit", it's important for us at DeeterUSA to help our customers tailor and develop messaging to move their target audiences from unawareness to awareness, to interest, to conviction, and ultimately to sale/purchase.
Happy Trails,
-Jill