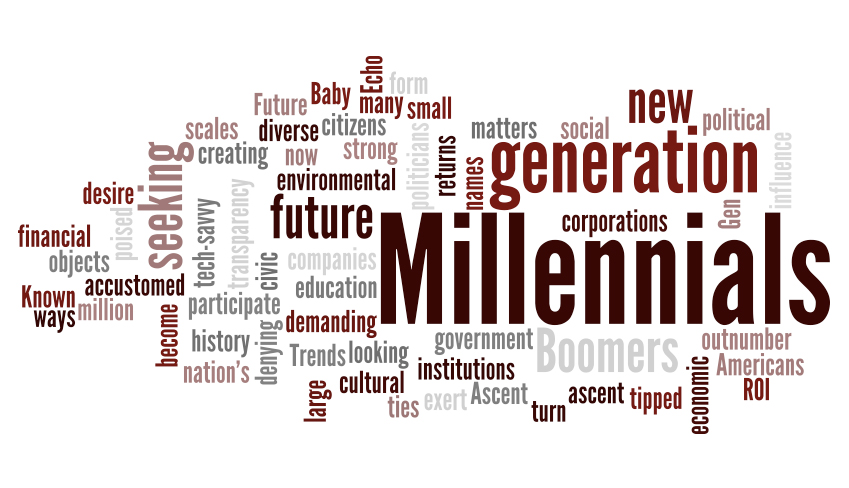 Marketing To Millennials
What is a millennial?
A millennial is defined as anyone born between 1981 and 1997. Time magazine described millennials as "technology-addled narcissists." Yet the truth of the matter is that millennials are taking over and are soon expected to surpass baby boomers in buying power. Their buying power is massive with more than $1.3 trillion in annual spend. That number continues to grow. So as marketers we need to adapt to how we message the tech-savvy generation.
Below are a few tips to keep in mind when messaging to millennials.
Mobile, mobile mobile. According to entrepreneur.com, 85% of U.S. millennials own a smartphone. It is extremely important to hit these users when they are engaged and to make all marketing messages mobile-friendly.
Personalization is key. Millennials want to feel like your content was created with their interest (not their wallet) in mind. Create content that educates instead of advertises, this makes them feel like they are making smart purchases.
Advertise where they are most. Social advertisements are the new way to engage millennial social media users. Traditional online banner ads are mostly ignored by social media users and are only clicked on 0.2 percent of the time they are seen. Social ads are smaller and more suited for smartphones than traditional banner ads and are more preferred by Generation Y (birth years ranging from the early 1980s to the early 2000s).
Build your brand on social media. On a day-to-day basis, millennials rely on social media for their news and updates. Social media outlets are by far the dominant way millennials learn about things online. Search engines are ranked near the top but fall below Facebook and Twitter for brand discovery.
Hopefully these tips will help you generate new ideas and strategies which your brand can initiate to engage with the millennial generation.
─ Jacky