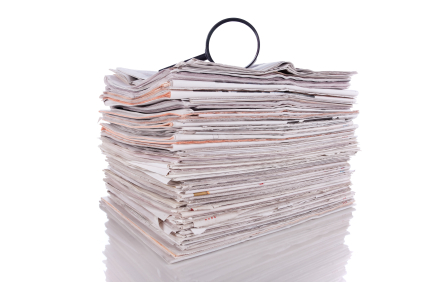 When pitching a story for a client you don't want to throw it out into the unknown, you want to make sure it gets into the right hands at the right time. A well-thought-out media list is something that every client/company should have. Targeted lists have the greatest impact and get the maximum reach. Below are some tips to hone in on your ideal media list:
1. Research, research, research. Once you have narrowed down the target audience for your list, research all publications nationally or within a specific region and find the best fits. Within each of these publications there are multiple writers on staff – from these staff members find the individual reporter/writer that covers the topic you're researching, whether it is healthcare, lifestyle, regional news, sports, or something else.
2. Remember to add additional outlets that you wouldn't normally think of. Think outside the box when it comes to certain publications. You should already have TV, print, and radio on your list, but after those look into blogs that cover the topic you're creating the list for. Also remember to look into certain social media outlets that correlate with your client/company. Some Twitter and Facebook pages garner multiple views per day. Having a Facebook or Twitter account share or like your story helps it to reach a much larger audience.
3. Quality over quantity. This phrase has been used before, yet it is vital when creating a media list. You need to be careful of who you're adding onto your lists. The last thing you want to do is send a reporter/writer a story that is irrelevant to what they standardly cover. These publications receive hundreds of new press releases each day and don't have time to read one that is not the right fit for them. It's not to say they won't pass your story along to the right person, yet they shouldn't have to because you should already be sending it to the correct people. Having a targeted list may be smaller in appearance, yet will make a bigger impact in the long run.
4. Once created, make sure to keep the list current. Reporters/writers come and go quickly. They may have switched to another paper or changed topics they cover. Whatever the case, you need to be aware of these changes and apply them to your media lists. Certain services update these staffers automatically when they change positions, yet it doesn't hurt to call and check to be sure you are sending your news to the right person. Every couple of months you should look at your media lists and see if changes need to be made.
5. You should have multiple media lists and one master list. Sometimes you will send a release for a very targeted audience, while other times you will be sending it to a much broader target audience. This is why having different lists separating areas/topics is helpful. You do not want to have to look into your master list each time to pull out specific publications. You know your clients/company and should know what micro-lists they could benefit from. You could have a "Philadelphia" media list highlighting publications only in that specific region or a "food and wine" media list that only covers those topics.
6. Don't be afraid to use an online service. Creating a perfect media list can be daunting, yet there are services out there that make it easy. Companies like Meltwater, Cision, and PRnewswire enable users to search through large databases to find the best contacts. These services also incorporate press release distribution, extensive release reports for clients, and social media tracking. While they can seem pricey, they can be very efficient and can help you make your media list the best it can be.
At the end of the day, you want to make sure you get the most coverage for your client. Having a very fine-tuned media list will help you do just that. DeeterUSA is in the business of reporting and sometimes making news coverage happen. We try to spread the word to exactly who needs to hear it. Over time you will build relationships with reporters and editors. This will increase your visibility with the media. Be smart and take your time when creating a media list. Hopefully you will get the pickup your release – and your client – deserves.
– Rachel