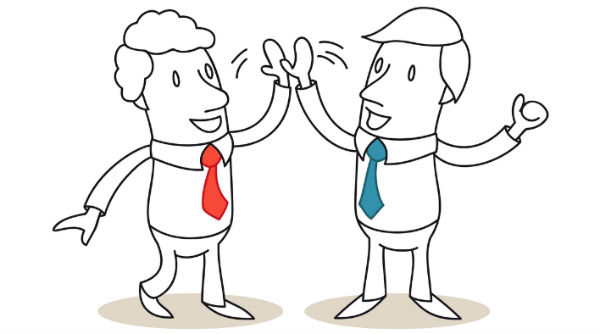 When selecting an agency to partner with, I always counsel those doing the search to begin with "chemistry." The two most important factors in client/agency relationships, in my opinion, are trust and respect. These two factors dictate how well the people involved get along – what their chemistry is likely to be. While creativity, price, and service always factor into the equation, what was always most important to me when I was a "client" was being comfortable that my agency contact was able and willing to tell me what I needed to hear, even if it wasn't always what I wanted to hear.
In my estimation, every creative agency offers "arms and legs." What sets the best agencies apart from the rest is the strength of conviction that allows them to speak up and share their point of view or perspective on important topics time after time after time. This is really what smart clients are paying for.
No one has all the answers. Therefore, smart clients look forward to hearing a variety of opinions and viewpoints. This is critical to making the most informed decisions.
Surprisingly, from time to time I run into corporate marketers and managers who don't welcome objectivity. These are people who don't value their agency's background or base of experience. They know what they want to do and be damned with what anyone else may think or say. More often than not, these are the people who fail. They fail as leaders, administrators, and team members. They are not good marketers. They are not good team leaders.
Agencies also fail, in my estimation, when they don't have the strength of commitment to stand up for what they know is right. They have no guts. They are more concerned about making money than providing the one key service their clients need most … an honest point of view.
Honesty isn't always an easy pill to deliver – especially by agencies that live hand to mouth; nor is it easy for the client whose business may be tanking to accept. That said, it is the only thing that really matters for both. I continue to be amazed by the people in business today who just don't get it! They are often the same people who don't think chemistry matters.
─ Bill