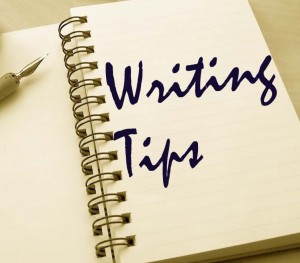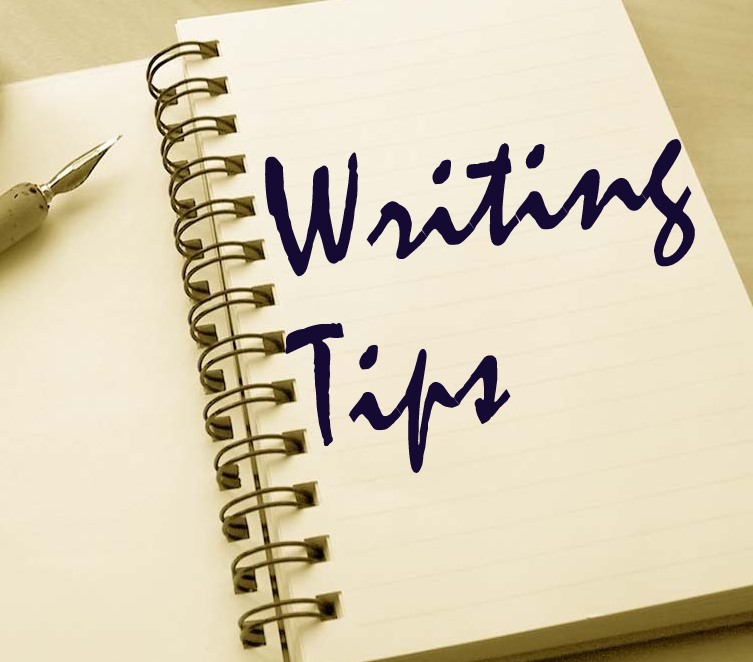 Whether it's naming an internal sales training program, crafting a brochure, or drafting a scientific paper, it can be daunting to tackle a new writing project, be it large or small. Here are a few tips for getting started and making the job more manageable:
Get in the right mindset. Writing is not easy. Period. Don't expect the right words in precisely the right order to flow effortlessly like ticker tape from your fingertips. Good writing takes time, hard work, and rewriting. The fact that writing is hard does not mean something is wrong – quite the opposite. Recognize this, and you'll feel better already.
I find great comfort and wisdom in the following excerpt from a recent Facebook comment posted by the brilliant, prolific columnist and novelist Anna Quindlen: "When I speak to students the first thing I tell them is how hard I find writing. I'm afraid that in the U.S. we have bought into some false notion of natural talent; translated that means if you're good at something, it must mean that it is easy for you. Therefore students who find writing arduous conclude that they are not writers," says Quindlen. "I don't know any first-rate writers who don't feel as though it's pushing a rock uphill. So tell your students that when they are pushing hard, they are in very good company."
Study up. Find out as much as you can about your subject in proportion to the scope of the task at hand. If you're writing a piece to meet a business need for a client, read anything relevant to your topic from advertisements and packaging to press releases, websites, and competitors' materials. Find out who can provide more details about the subject and related communication challenges, and talk to them. Ask questions until you get the needed background materials and answers, particularly about objectives the client would like to accomplish.
Plan and outline your content. No, it doesn't have to be a formal outline, complete with Roman numerals (although for something like a peer-reviewed journal article this level of detailed planning helps!). At least jot down the main bullet points you want to include and think through a logical flow for the story you're telling. This thinking creates a roadmap to follow in writing your rough draft and ensures you won't miss anything. Of course, you can adjust direction if needed as your writing progresses (see step eight).
Create a template for your writing project. Setup a new working document in the needed format, e.g., Microsoft Word or PowerPoint. Add inworking headlines, section headers, and possible subheads as placeholders to outline sections. Apply needed styles for font selection and sizes. Drop in any existing boilerplate paragraphs, relevant approved copy from other pieces, quotes or notes to give you a starting point. Whether you're writing a press release, website copy, a sales training manual, or video script, this will give you an instant sense of accomplishment and a great start – almost painlessly! And, having this template makes it much easier to do step five.
Use the salami solution. In other words, take the entire writing job — the whole salami — and break it into more appetizing, less overwhelming bite-sized slices. The document template you created in step four will be a great help in tackling your project in palatable sections or even paragraphs. Pick an easy slice to start. As you fill in initial copy for each section, you'll start to feel a sense of progress and most likely have an appetite for moving ahead to the next section.
Avoid self-editing while composing the first draft. Let the ideas flow freely. You are creating! Stopping to fix grammar and typos while you're drafting is counterproductive. Let your ideas and main points pour out without worrying about the perfect wording yet (that's for the editing stages later). Feel free to jump around as you're filling in your document template with initial copy – you don't have to write in a linear format from beginning to end. In fact, it's often better to come back and do the headline and lead last. After you've written the rest of the piece, you'll have a better idea of the main points to highlight up front. Have some fun and be willing to write that bad first draft – it's the pathway proven by the world's great writers for getting to better second and third drafts and finally to a terrific draft somewhere down the line. Step seven explains more about how to do this.
Avoid mixing up writing, editing, and proofreading steps. Do one thing at a time.Most business writing projects start with learning about the topic, moving into planning what information you'll present and how, then writing a first draft. After you have an initial draft, then put on your persnickety editor's cape. Build in as much of a break as possible between composing and editing. It will be a much faster and more effective process than if you try to self-edit immediately after completing a draft. When you are ready to edit, break this into steps, too. Read it to yourself, either out loud or silently to listen to how it sounds and flows. Edit for accuracy. Edit for grammar. Ask yourself if you can remove words, sentences, or even paragraphs without diminishing the effects of the piece? Edit to breathe more life into your copy – are there livelier verbs you can use, can you replace passive voice with zippier active, do you repeat words or information? Eventually, when you have a final or near-final draft, then proofread. If you proofread a draft in process, you'll end up doing it again after you add, delete, or move words around.
If needed, bounce your approach or a section of work-in-progress off your co-workers. If you start to feel like you're flailing around and not making progress, it could either mean you're so close to the project that a quick check-step with a colleague will verify you're on the right track or help you select the right lead from a couple you're playing around with. Or it may mean that an adjustment is needed. Maybe you're finding that the research really doesn't support the main premise or you need to rethink the vehicle used (sometimes it happens). It's not always obvious until you're underway that the information you're presenting may be more effective in a different format. Maybe it's too thick or thin to fit in the current format.
Just keep going. Or, as Nemo's friend Dory, the little blue tang fish, says so eloquently in the movie Finding Nemo, "Just keep swimming." I recall a few years back facing a particularly daunting website project that seemed to continuously grow faster than the piles of laundry created by my three children. I remember reaching out to my editor looking for a lifeline. She said simply, "You're doing great. Just keep going." Sometimes it's just that simple. Product by endless product page, I kept going. Eventually, yes, I reached the end of the list before another product was added. The process will work. When you're pretty sick of it, you can probably almost touch the proverbial light at the end of the tunnel (yes, the one that's really not another train coming!).
Oh, and read. A lot. Everything from billboards to Entrepreneur and People magazine to The Grapes of Wrath to mystery novels can inspire ideas. You'll pick up techniques and word sensitivity while relaxing. Read different things. Read samples of whatever you're trying to write, even from different industries – you'll spark new ideas and figure out what works well and what doesn't. Whenever I get too busy to read, it's a red flag to me that something nonessential needs to go. And it's not reading. As an added bonus, I'm much happier when I have a book in process selected by me, for me, just for fun. Plus it helps with work, too – gotta like that!
No need to take my word for it. As novelist Stephen King wrote in his book titled On Writing:      A Memoir of the Craft, "If you don't have time to read, you don't have the time (or the tools) to write. Simple as that."
─ Ada