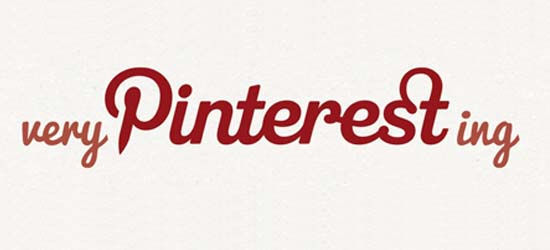 Image-centric and search-friendly, Pinterest has bewitched the women of the world. Pinterest is an image sharing cite where users can upload, save, and manage images, also referred to as "pins." It is essentially a discovery tool that allows users to save ideas or projects that interest them. You can plan your entire wedding, get lost in DIY projects, and obsess over drool-worthy food pictures for hours on end, pinning away until your fingers ache. Pinterest makes its users feel productive, organized, and energized simply from repeatedly sharing images of home décor, fun summertime crafts, puppies, or makeup tutorials.
Pinterest is not just the perfect place for women; it's also the perfect place for business. According to Jennifer Gilhool, founder and CEO of Pink Streak Inc., women control $20 trillion in annual consumer spending.[i]  Given the facts that 80 percent of Pinterest users are women and women also make about 85 percent of purchasing decisions, Pinterest is the perfect place for any business generally geared toward that audience to grab a hold of consumers.[ii]
A brand's success on Pinterest goes beyond a company sharing their own products with their followers. It's a space where brands can also promote their personalities and values by repinning images posted by other users that add to their character. For example, the Greek yogurt gurus at Chobani have mastered the art of pinning. With more than 118,000 followers, Chobani's Pinterest content ranges from Mother Teresa quotes to healthy, portable breakfast ideas to best at-home abs exercises, allowing the company to connect with their followers by painting a larger picture of their brand.
Unlike Instagram or Twitter, Pinterest users share content rather than like or comment on posts. Users search for images they can relate to or be inspired by, and then save products that they would love to own. Pinterest is a space for visual stimulation. Growth Devil, an agency dedicated to helping start-up companies succeed, suggests on their blog that Pinterest has a 50 percent higher conversation rate than any site that connects consumers with products, making it an ideal place for businesses to advertise.
In just a few steps, any company can set up a business account with Pinterest. This tool is designed to help companies using Pinterest for business purposes by providing them with information about their followers' interests. It also gives companies the ability to measure their social media traffic on other platforms, like Twitter and Facebook. It's all about seeing and being seen.
Four tips for businesses using Pinterest:
Make sure your profile information is complete
Keep your pins inspiring
Engage with commentators
 Include links back to your business's website
─ Lydia
References
[1] http://www.forbes.com/sites/85broads/2013/08/26/the-power-of-just-one-woman/. Accessed on May 23, 2015
[1] http://www.prdaily.com/Main/Articles/17668.aspx.  Accessed on May 27, 2015